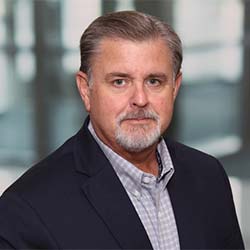 Gary Howe
Gary Howe has more than 35 years of aviation experience, and 24 in Aviation Safety and Accident Investigation. He is currently employed with a rotorcraft manufacturer as the manager of air safety investigations. He has been involved in over 80 commercial and military investigations since 2015 supporting the NTSB, TSB of Canada, and other agencies around the world.
Gary is a former USAF Master Navigator with more than 2,400 hours in multiple aircraft. Aircraft flown: B-1B, B-52G/H, T-43A, T-37, KC-135, F-16D, EA-6B, Mi-17. His career in aviation safety began as a Flight Safety Officer at Randolph AFB, TX then as the Chief of Flight Safety for the 7th Bomb Wing at Dyess AFB, TX followed by an assignment as the Chief of Flight Safety at Headquarters, 8th Air Force. He was also a B-1 Formal Training Unit instructor; Flight Safety Program Management and Crew Resource Management (CRM) Instructor. Following retirement from the Air Force, he worked overseas in various aviation safety consultant positions.
He earned a BBA degree from Baylor University, an MBA from Hardin-Simmons University and a MS in Systems Engineering from Southern Methodist University.
He is a member of the International Society of Air Safety Investigators (ISASI) and The Vertical Flight Society (VFS).