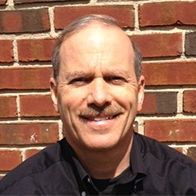 Jeffrey Pettitt
Over 5300 hours of flight time, including 4800 in turbine helicopters. 28 years of experience in flying and directing fixed wing & helo day/night/all weather and NVG operations including SAR, homeland security, law enforcement, medevac, small boat hoisting, shipboard operations, and flight instruction.
Jeff specialized in Crew Resource Management (CRM) and Safety Training programs during his 30 year military career. A recognized leader in aviation safety, he retired in 2009 as an O6 after 30 years from a US Coast Guard helicopter flying career following back-to-back Commanding Officer assignments, including responsibility for the entire initial Flight Training efforts of the USCG. As a true safety innovator, he developed the Coast Guard's first CRM program and trained the first 40 CRM Instructors — and then successfully expanded the CRM program from aviation to the afloat and tactical USCG communities.
A respected and creative safety leader, he is a certified IS-BAO SMS Auditor & HAI Accreditation Program of Safety service provider. A US Coast Guard Academy graduate, he earned his Flight Safety Officer designation at the Naval PG School in Monterrey, plus a Master's Degree in Human Resource Management from Central Michigan University. He served in USCG Headquarters in Washington DC as a Safety Program Manager; trained in mishap investigation and risk analysis, and helped develop the extensive team-oriented aviation mishap analysis program still in use by the USCG.
His extensive safety background and experience provide the expertise needed to assist other flight departments in the development of targeted, effective Safety Management Systems. Jeff presently teaches numerous CRM and aviation safety classes plus International Flight Procedures courses for worldwide aviation training provider CAE SimuFlite. He is also an on-call Instructor and Safety System provider for The Squadron and HRS Consulting.
Aviation Specialties:
Shipboard & Small Boat Hoisting
Heavy Surf Environment
SAR
NVG
Law Enforcement
Vertical Reference
Elevated Platforms
Ice Operations
CRM Course Developer
Licenses & Qualifications:
IS-BAO Auditor
FAA Helicopter ATP
USCG Flight Safety Officer
Critical Incident Stress Mgmt Facilitator
Instructor: Helo & Simulator
Military Flight Examiner
Military Accident Investigator
FAA-approved Classroom Instructor