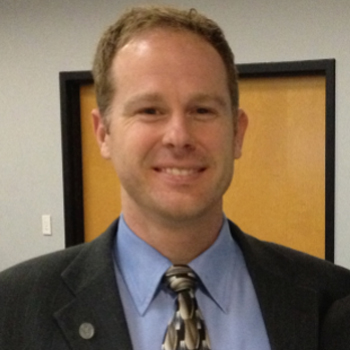 Matthew Lykins
Matthew has a comprehensive aerospace background that provides unique knowledge and skills as an aviation professional. His aerospace technical background and experience range from small single-engine aircraft to corporate jets to large transport category airliners. Matthew honed his skills as a technical instructor when he worked for America Trans Air Training Academy in Indianapolis, IN. He taught blocks of training required under FAA Part 147. He also served for 16 years as an FAA Designated Mechanic Examiner administering the FAA oral and practical exams to applicants for the Airframe and Power Plant certificates.
From 1999 to 2010 Matthew built aviation services businesses in Indiana and Las Vegas, Nevada. These business ventures involved a broad span of services including flight and maintenance technical training; aircraft sales, both new and used; air charter operations; repair station operations; avionics; and accident and incident investigations.
Matthew continues to provide aerospace consultation, training, and AOG technical services through his own private company and FAA certified repair station, M.A.T.T.S. Recent consulting projects include helping a local company develop a FAA Certified Repair Station focused on avionics repair and installation. Another is conducting a root cause analysis of a twin engine plane crash due to an unexplained gear collapse.
Matthew is an accredited and active business aviation safety auditor conducting audits worldwide for AR/GUS PROS and IBAC of both fixed-wing and helicopter operators. These audits cover SMS, Human Factors, Fatigue Management Programs, Emergency Response Plans, Occupational Health and Safety, Hazard Materials, Aircraft Maintenance Management and Control, Quality Assurance, etc.
Matthew was awarded the FAA General Aviation Maintenance Technician of the Year for 2005. He is also an accomplished instrument/commercial pilot with over 2000 hours in fixed-wing aircraft. He currently owns and flies an RV-6 experimental/amateur-built aircraft based in Stevensville, Montana and is a member of the Aircraft Owners and Pilots Association, Experimental Aircraft Association, and Aircraft Electronics Association. Matthew also donates his time, talents, and resources as a pilot for Angel Flight organization providing needed air transportation to medical patients and their families.