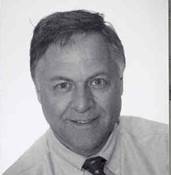 Mike Doiron
Mike is a recognized expert in the development of safety awareness training and specializes in Risk Management programs and Safety Management Systems, Crew Resource Management, Pilot Decision Making, Human Performance in Aircraft Maintenance, Human Factors in ATC Operations, Company Aviation Safety Officer training and Human Factors in Airport Operations.
For over 10 years, he served as an Aviation Safety Inspector with Transport Canada, and in that capacity, he conducted Research and Development of new Safety and Awareness Programs based on identified incident trends. He was also a Risk Management facilitator for Transport Canada reporting system for the Atlantic Region and served as the Minister's Observer on a number of high profile aircraft accidents, most notable being the SWR111 accident September 2, 1998 and the MK 1602 Cargo B747 accident in Halifax 2004. He also provided Safety and Security guidance within the Atlantic region during the 9/11 events.
Notably, Mike served as a facilitator and instructor for Transport Canada's Risk Management and Safety Management Systems implementation programs. In that role, he provided training to approximately 800 Transport Canada Safety Inspectors. He also evaluated the implementation and effectiveness of SMS programs for various operators.
During his tenure with the Transportation Safety Board, Canada, he completed a 14-month assignment as an Accident Investigator. He conducted investigations relating to aviation accidents, and his duties included accident investigation and determining the effectiveness of company Safety Programs.
Prior to that, Mike was Manager of the Halifax Flight Information Center in Canada. He was responsible for a large geographic area within Atlantic Canada providing weather briefing services for low-level, mid-level and high-level domestic and International flights using the full range of meteorology products and Satellite and Radar imagery. He provide flight planning services to both domestic and international flights. His other duties related to air-ground communications and airborne emergency services, airport operations, medevac, and search and rescue activity. He also assisted in the development of emergency response programs for offshore oil exploration.
Prior to that, Mike worked as a Flight Service Specialist at Halifax International Airport, where his duties included air-ground communications, emergency services, domestic and international weather briefing and flight planning services and airport operations. He also assisted in recruitment programs and the development of refresher and recurrent training.
Memberships
Member of the International Society of Air Safety Investigators (ISASI).
Served as a member for Civil Air Search and Rescue for 25 years.
Member of the Canadian Owners and Pilots Association.
Delegated Examiner Restricted Radio License Industry Canada
Notable Recent Safety Projects
2009 ISASI SMS/Accident Investigation Reachout Abu Dhabi for Etihad Airlines
2009 August Human Factor Presentations Tianjin, China
2009 March Develop Safety Programs, Medallion, Alaska
2009 April Accident Prevention, Prague
2009 April SMS Workshop, Prague
2008 October SMS Programs Embraer Paris
2008 September Presented Weather Risk Management paper ISASI conference Halifax
2008 May SMS Workshop International Crews, Prague
2008 June SMS Programs Bahrain
2008 July SMS Programs Jeddah Saudi Arabia
2008 August Company Aviation Safety Officer (SMS), Medallion Foundation, Alaska
2006 COPA award Advocate of Aviation Safety
February 2006 Aviation Accident Prevention/SMS training Dept. of the Interior, Alaska
April 2006 SMS training for International Aircrews, Prague
May 2006 Human Factor/SMS Training South Africa Accident Investigators and South Africa Weather Services
October 2006 Aviation Safety Management Systems Implementation Los Angeles
November 2006 Aviation Accident Prevention Program Jeddah, Saudi Arabia
January 2007 Aviation Safety Management Systems Implementation Los Angeles
January 2007 Aviation Safety Management Systems Aircraft Maintenance Vancouver
February 2007 Accident Prevention/SMS Program in the United Arab Emirates
March 2007 Aviation Safety Management Systems Aircraft Maintenance Winnipeg
March 2007 Aviation Safety Management Systems Aircraft Maintenance Calgary
April 2007 Accident Investigation and SMS programs Prague, Czech Republic