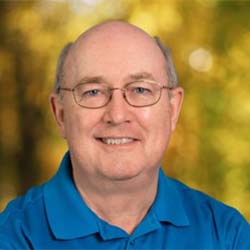 Scott Dunham
Scott Dunham has over 40 years of aviation, engineering, and investigative experience with the Federal Aviation Administration, Mitre Corporation, and the National Transportation Safety Board. He began his career as an en-route controller at Oakland Air Route Traffic Control Center in Fremont, California. During his ten years there, he served as a controller, training specialist, and airspace and procedures specialist.
Following his FAA assignments, Mr. Dunham joined the Mitre Corporation as a member of the technical staff developing the FAA Advanced Automation System, and also had a five-year assignment providing engineering support to the United Kingdom's National Air Traffic Services operations at London Centre and Heathrow Airport.
Mr. Dunham then became an air traffic control investigator for the NTSB in Washington, D.C., subsequently promoted to become the Board's National Resource Specialist for air traffic control and ATC investigative team leader. He participated in numerous investigations of major domestic and foreign accidents, including the disappearance of Malaysian AIrlines flight 370, as well as hundreds of general aviation accidents. Mr. Dunham was an instructor in the NTSB aircraft accident investigation course, and represented the NTSB at civil and military aviation safety events. He also made well-received safety presentations to pilots at the annual Oshkosh and Sun-n-Fun air shows. He was presented with the NTSB's "John Lauber Award" for technical excellence, and the "Danny Raskin Award" for service to the community.
Mr. Dunham holds an FAA private pilot certificate with instrument rating, advanced and instrument instructor ratings, and a Part 107 uncrewed aerial systems remote pilot certificate.